Inman aligner
The Inman Aligner has coil springs that power two aligner bows that gently oppose each other, guiding the teeth into their new position. These gentle forces are active over a very large range of movement, which is why the Inman Aligner works relatively quickly.
An Inman Aligner is removable so you can take it out to suit your lifestyle.
Ann and Stephanie are trained in Inman Aligners. You are welcome to speak to either about this brace system. Simply call on 0118 966 4919 to discuss your particular needs.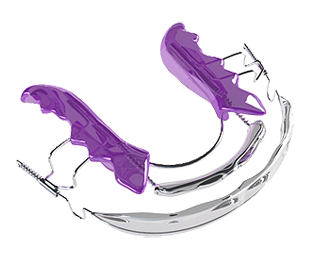 Before

After